Everyone loves to win real cash prizes when playing bingo, and although it should be played primarily for fun rather than to win big, winning never hurts! There is no one bingo site that we can recommend that pays out the most, but all sites that we endorse will have excellent RTP games that you can check out.
Carry on reading to learn more about what to look for in the best payout bingo sites, why the RTP is so important, the best bingo games to play if you are looking to win and more.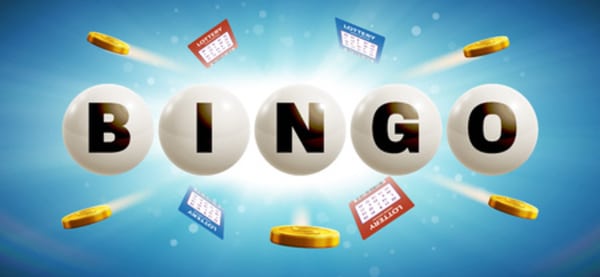 Bingo Site Pay Out Terms
When you are playing online bingo games, there are two terms that you need to know if you want to try and get the biggest payouts possible – the house advantage and the RTP.
House Advantage
If you have played at a casino, you may have heard of the house advantage, and the same is true for online bingo games. This is the percentage that works in the favour of the bingo site and so if a game has an RTP of 95%, then the bingo site has an advantage of 5%. The house advantage of games is incredibly important as it directly impacts your chances of winning and how much you can win whilst playing the game. The aim is to pick a bingo site game where the house advantage is as low as possible.
Return to Player
The Return to Player is also known as the RTP. The RTP lets players know how much a bingo site pays back to its players on average. The key here is to choose games with as high an RTP as possible as the closer it is to 100%, the more you are eating away at the house advantage. If you opt for a game with a lower RTP, you may be losing out on winning opportunities.
Where Can I Find the RTP of Bingo Games?
The RTP of online bingo games can be found in the information section of the game. After loading up the game, you can head on over to the info area where you will find the RTP displayed and as this is a legal requirement of all casino games, it will definitely be there. At some bingo sites, there may be an area of the site with a list of all their games plus the RTP so you can quickly find the best games that payout the most.
High Pay Out Bingo Site Checklist
If you want to play at a high payout bingo site, there are some key points to look for before joining, as this will indicate whether or not you may be able to achieve the big payouts that you are looking for.
Win Caps
At some bingo sites, you may find win caps in the terms and conditions of promotions. This is simply the maximum amount that you can win when taking advantage of that promotion. There is also sometimes a bet cap and this is the maximum amount that players can bet. If you are a high rolling player who wants the chance to win big, low maximum win caps will indicate that a bingo site is not going to be right for you.
Restricted Games
With most online bingo promotions, there will be game restrictions attached. This means that if you play these games, they will not count towards your wagering requirements. Bingo sites will often exclude the games with the highest RTP's and so if you are looking to take home payouts, this could be an issue. Always check the terms and conditions before joining to ensure the games you want to play are not excluded.
Wagering Requirements
The wagering requirements of a bingo site are a good indicator of whether a site will payout easily. Players should look for bingo sites with low wagering requirements as high wagering requirements will make it much harder for you to cash out your winnings.
What Bingo Games Should I Play for the Highest Pay Outs?
Each game at bingo sites will have its RTP, and if you want to opt for the highest payout games, some options will be better than others. Here are some of the best bingo site games to play if you want the opportunity to win a big payout:
        75 ball bingo – while this bingo game originated in the US, it has become a staple here in the UK over the years. The RTP of this game is usually between 70% and 85% but this can rise with jackpot games. You can change the RTP of the game by buying more bingo tickets and it can also vary based on the price of the bingo tickets plus the structure of the bingo jackpot
        90 ball bingo is by far the most played variant of bingo in the UK and is loved by all players. It has an average RTP of around 80% and so players can choose between this or 75 ball bingo as the RTP will not be affected much. The aim of this game is simple as players will be looking to score off a line, two line and finally, a full house for the big jackpot prize
        Slots – alongside bingo games, you will find a wide range of slot games at most bingo sites. The RTP of slot games can differ massively, and you should be looking for a game that is as close to 100% as possible. There are a few slot games with an RTP of over 99% and players should seek out these games to get as many payouts as possible
At BingoSites.com, we only recommend the top online bingo sites that payout the most. Look at our picks and check out the range of games with the highest RTPs to see which one will be best for you to join today.