The following article has been compiled to inform you about GamStop, what it is and why bingo players register with the site. Also we shall be taking a look at those online bingo sites that are not affiliated with GamStop and what this means for the dedicated bingo player.
Bingo within the UK, especially online bingo is one of the most popular games of chance enjoyed by millions each day. Whether you choose to have a few games whilst on your lunch break or settle down for a full session, all the favouirte classics are available as well as some fun games like Speed bingo to enjoy anywhere and at any time you choose (as long as there is a decent internet connection!)
Community based, the social side of bingo is as important when you play online compared to those games played in a land-based bingo hall. With networked bingo sites providing some great linked games that can be very fruitful if you touch lucky, to the bingo room chat moderators that help the games fill with fun and laughter, online bingo is a place where friends and family can catch up with each other whilst enjoying a few games of bingo.
The live chat feature allows new friends to be made as well, and this facility has proven to be worth its weight in gold when the country was under strict social distancing regulations. Thankfully, as we move through the pandemic the trend to online bingo shows no sign of diminishing, in fact there are more people deciding to remain online to source their goods and services, and this includes people that enjoy a game of bingo.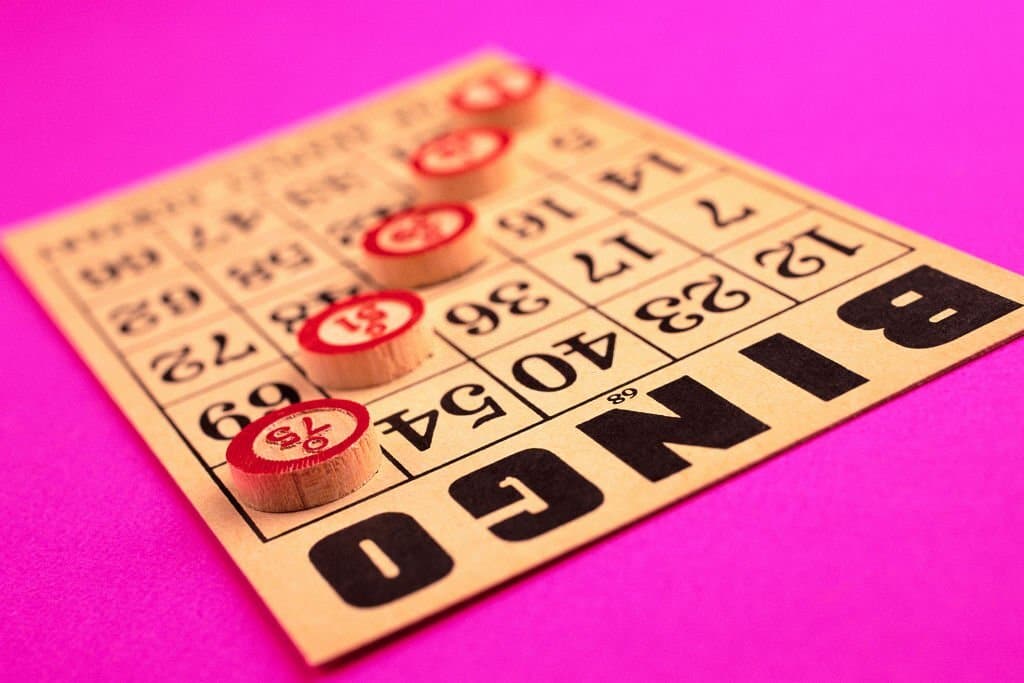 What is GamStop And How Does it Work?
Effectively, GamStop helps those that might become overly interested in any sort of gamlbing (including bingo) control their online gamling.
There will always be those people that even with all good intentions when they become excited within a gambling game forget when to stop. Some people chase their losses because of this resulting in them losing even more of their own, hard-earned cash as they play. Quite frequently it is cash that they have not set aside to gamble with which can lead to some big problems with family and friends.
GamStop is a free service within the UK (Great Britain and Northern Ireland) and is operated by a not for profit organisation that is called 'The National Online Self-Exclusion Scheme Limited' which is one of the ways that gambler can keep a check on their habits if they have gotten out of hand.
For some people making sure they have a monthly bankroll – and keeping to that bankroll – works for them rather than having to exclude themself from playing online betting games, but for some players having this facility when needed is useful.
If you did decide to sign up for the service you would find yourself prevented from using any gambling sites and apps that are run by the companies which are licensed within Great Britain for a time duration of your own choosing.
What If I Feel Like a Game During my Self-Exclusion Period?
The length of time you can self-exclude yourself from gambling sites licensed in the UK range from 6 months, 1 year or 5 years and once you are tied in you cannot remove your exclusion. If you have just registered with the scheme there is a 24 hour cooling off period offered where you can cancel your request online.
For those that would like a game of bingo during their self-exclusion period for whatever reason there are some online bingo websites that offer a great range of all the favourites and are not affiliated with GamStop.
This means even if you are registered you will be free to meet your friends and family, make new friends and of course have a game of bingo whenever you choose or from wherever you happen to be.
Are the Bingo Games as Good?
Simple answer, yes! The non GamStop bingo rooms you can play in are as good as any other online bingo site you may have tried previously. There are a full range of 90 ball, 80 ball, 75 ball, 5-line bingo games and more available.
Operating form offshore sites which are not part of the British self-exclusion makes the non GamStop online bingo sites totally legal and as well as online bingo player will be able to try out other casino games like online roulette, slots and live* dealer games.
*Live dealer games take place in real time and are hosted by a real, live human being. Streamed to your devices from a physical venue they are about as close as you could possibly get to stepping through the doors of a land-based casino. Live games offer a high percentage of excitement and are well worth trying at least once.'
Players who choose to participate in a non GamStop online site will also receive bonuses and promotional offers that are both generous and fair with secure depositing methods and fast withdrawal times.
In Conclusion
Even if we have self-excluded from the UK gambling sites registered with GamStop there are times that we might want a game and by using one of the known non GamStop sites we are ensuring that our time will be one that is not a waste and that the quality of the games and services provided is a high as we would expect from an online bingo site which is registered with the self-exclusion service.