Buzz Bingo is an exceptionally successful bingo company. They've not been around for that long though, as they only sprang up in 2015 when their parent company purchased one of the UK's biggest bingo chains: Gala Bingo. These bingo halls were soon rebranded, meaning that Buzz Bingo establishments appeared in cities throughout the UK.
But who owns Buzz Bingo? Well, it's a company called Caledonia Investments. On this page, we're going to take a look at who exactly Caledonia Investments are, plus we'll also see whether you should visit their bingo halls and online bingo site. So, let's jump straight in!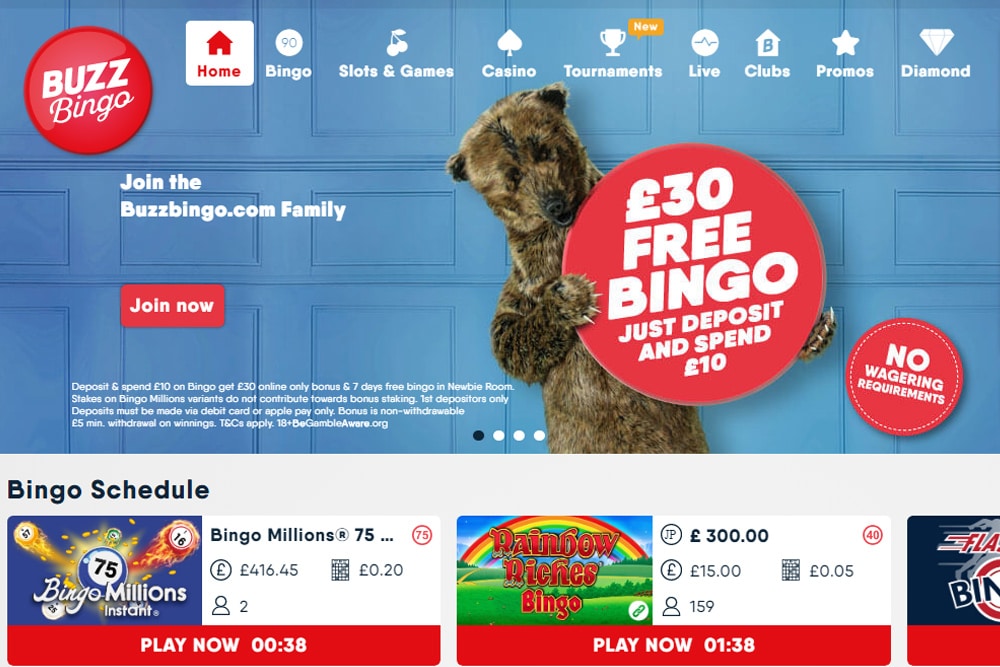 Who Are Caledonian Investments?
Caledonia Investments won't have been heard of by 99% of people, however they're a big company, listed on the London Stock Exchange. They're an investment company, meaning that they purchase companies they believe will be a good deal in the long run. They're not new either, as they've been around since way back in 1928.
Players might be a little disappointed to find that one of the UK's biggest bingo chains is actually owned by such a serious company. After all, could the worlds of bingo and investment be any further apart? The fact that a company bought Gala Bingo and put so much time and effort into rebranding it should be reassuring though, as it shows that this company really does believe Buzz Bingo is a viable business. In a world where bingo halls have closed in many towns and cities, it's nice to see that at least one company is still moving forward.
Are Buzz Bingo Venues Enjoyable?
Currently, Buzz Bingo has 91 different venues throughout the UK, from Aberdeen through to Southampton. But are they any good? Well, in a word, yes. These venues are exceptionally popular with bingo fans as they offer everything, from really exciting bingo games, all the way through to an incredibly social atmosphere.
If you want to find a Buzz Bingo club near you, head to their website and look through the list of venues. They're all currently shut due to the coronavirus crisis, however they state that they'll be open again as soon as they think it's safe to do so.
Should Online Bingo Fans Play at Buzz Bingo?
You don't have to go to a Buzz Bingo venue in order to play their games, as you'll also find that they offer one of the best online bingo experiences around. At this site, you'll be able to find loads of different bingo varieties, including 75-ball, 80-ball and 90-ball bingo, and these can have prizes worth thousands of pounds. What's more, the site is a busy one, meaning that there will be plenty of chances to chat while you're playing.
They don't just offer bingo either, as they also have slots and casino games – perfect for those who fancy a break from bingo for a little while. The bonuses are also great, plus the bingo site is incredibly safe, as it is regulated by the Gambling Commission.
With so many great aspects for players to enjoy, we think every bingo fan should visit the Buzz Bingo website when they get the chance!