Are you new to the world of online bingo? Or maybe you are looking to change up your normal bingo gameplay? Whatever the reason is, if you are looking to find out the best online bingo game to play, you have come to the right place. Here at BingoSites.com, we are running through with you the most popular online bingo games so you can decide which one will be best suited to you. Carry on reading to find out more.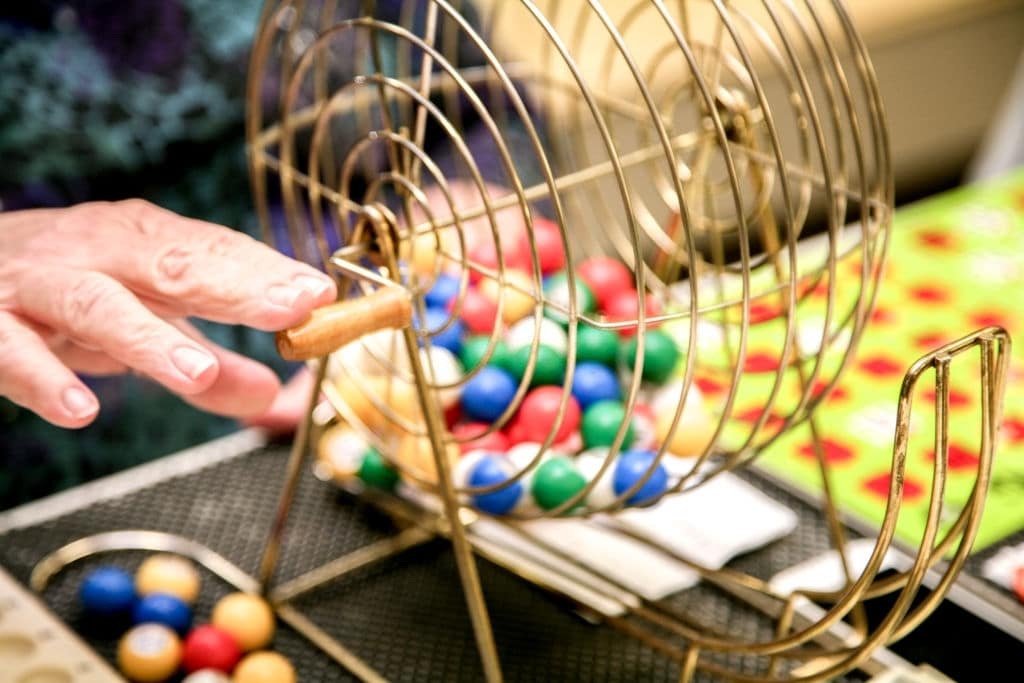 How to Play Online Bingo
Before looking at all the best types of online bingo games, new players must understand how to play online. Here is a step by step guide on how to play online bingo:
Choose the site you want to join from the extensive list of recommendations from BingoSites.com
Once logged in, make your deposit
You can then choose a bingo room to play in from the bingo lobby
Buy your bingo tickets
Get started playing! Your numbers will be automatically marked off the bingo card when the random number generator calls them
Keep your fingers crossed for a win. This could be one line, two lines or a full house
Once all the prizes are awarded, the game ends and players can then choose to stop playing or join another bingo game.
The Best Bingo Game Variants
There are many different bingo variants to enjoy playing, which makes it impossible to identify one bingo game as the absolute best. Every player will find a different bingo variant exciting and the most fun to play. Below, you can find out more about the most popular bingo game variants available today:
90 Ball Bingo
The most commonly found bingo game you will find anywhere online is 90 ball bingo. This is one of the UK's most popular bingo variants, and it is easy to see why! This variant tends to have the largest jackpots up for grabs and is commonly found in land-based bingo halls. Players can buy a strip of bingo tickets which is six tickets, with each ticket containing 15 numbers. These numbers range from 1 to 90 if you buy a strip of tickets, you will see each number appears once. As you play, you will see that the ticket with the most numbers crossed will appear at the top of your screen, making it easier to keep track of.
In each game, there are three winning opportunities. The first is one line, the second is two lines and the third is a full house where all numbers are crossed.
75 Ball Bingo
For many players, 75 ball bingo is arguably the best bingo game available to play. This game is also known as pattern bingo and is incredibly popular in the USA. There are various formats to this game, but the most common is to be awarded prizes based on a pattern set before the game. If you manage to cross out all the numbers in that pattern, you will win. These bingo tickets are made up of a grid with 25 squares and 24 numbers, with the centre grid blank.
Five Line Bingo
Next up, we have five-line bingo that is also known as Swedish Bingo. This is a popular type of 75 ball bingo. Your bingo ticket will be set on a 5×5 grid with all spaces filled with numbers in this game. In most of these games, winners who get a vertical or horizontal line are awarded the first prize. Then, successive wins are awarded for horizontal lines.
80 Ball Bingo
80 ball bingo is also known as prize bingo and is becoming a prevalent type of bingo game amongst players. In this game, you will receive a bingo ticket with a 4×4 grid and 16 numbers in total. Each game will have a different way of handing out prizes, such as diagonal lines, horizontal lines or even four corners.
50 Ball Bingo
One of the newest bingo variants to hit the market is 50 ball bingo, but it has quickly become a firm favourite for many and one of the best bingo games to play. In this game, players will usually receive a strip of five bingo tickets. Each ticket will have ten numbers on it that range from 1 to 50. Every number can only appear once across your strip of tickets. The first prize awarded is for one line, and then the final prize is awarded for a full house.
30 Ball Bingo
30 ball bingo is often referred to as speed bingo due to its time to complete the game. The bingo tickets in this game are on a 3×3 grid filled with all nine numbers that range from 1 to 30. What makes this game so fast is the smaller number of bingo balls present as well as the prizes as there is only one. Players will be aiming to get a full house from the get go.
How to Choose the Best Bingo Game
With all these different bingo variants available to choose from, you may be wondering how to choose the best bingo game for you and your gameplay. Unfortunately, we cannot give you the answer to that question as you will need to try out these various games for yourself to see which one you enjoy playing most. For example, if you are usually rushed for time and want a very speedy game, you may better opt for 30 ball or 50 ball bingo game. On the other hand, if you want a longer game and to enjoy more of the social elements, then 90 ball bingo may be the better option for you.
Some of the most popular bingo games you may want to check out first include:
90 Ball Deal or No Deal Bingo
75 Ball Deal or No Deal Bingo
30 Ball Bubble Bingo
80 Ball The Voice Bingo
50 Ball Brit 50 Bingo
Here at BingoSites.com, we only review and recommend sites offering the very best bingo games. Check out our top picks to see what awesome games they offer, and sign up to start playing today!