This article will discuss the number of UK online bingo sites you find on your pages when you type 'online bingo sites' into your browser. We shall look at the different types of bingo sites, what they offer you and where it all began.
There is no doubt that online bingo is as popular as the game that most have us have played at one time or another, whether that is at a charity event, on holiday, or perhaps you were one of those players who enjoyed visiting your local bingo hall, bingo has been around for a very long time and as trends tell us – it is going nowhere fast!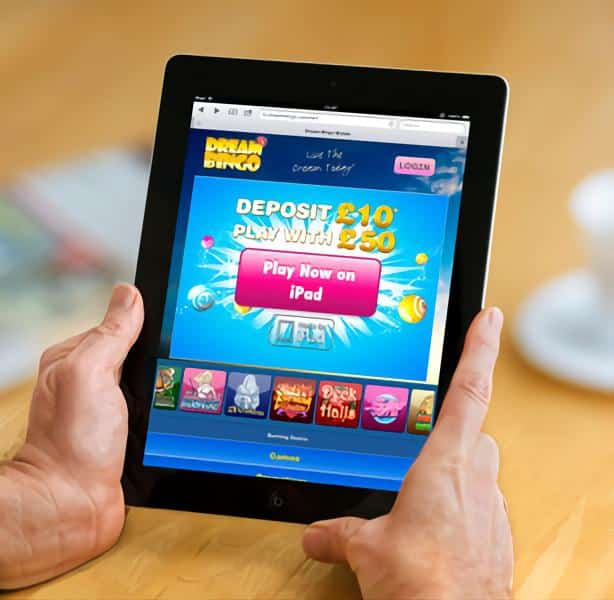 Where it all Began
The consensus is that bingo goes back to around the 1530s when a lottery was played in Italy (Lo Giuoco Del Lotto D'italia). Traditionally played on a Sunday, the popularity of the game took off in the rest of Europe, evolving into different forms of the game across France and through Germany
In 1880 some German Academics took a look at bingo and began working on it as an educational tool to help German children improve their spelling and math skills. Still, it was not until 1920 that Hugh J. Ward came across bingo during a trip to Europe.
He then developed his own game called beano (dried beans were used as markers) and was played at traveling carnivals. As the game spread across the US the name changed to 'bingo' and bingo it has remained to this very day.
By the mid 30's bingo was a massive hit. Estimates tell us that at least 10,000 games were being played each week which raised millions of dollars, encouraging charities and The Church to use bingo as a way to raise much-needed funds.
Bingo Peaks in the UK
Live bingo games in local bingo halls hit a peak from the 1960s onwards. Not many towns did not boast their own bingo hall with the industry becoming a major employer during the 1970's/80's with British bingo employing in excess of 20,0000 people.
Sadly, participation rates began to drop as trends changed with the number of active bingo halls falling to below 400, the number of employees dropped also but there was light on the horizon – the rise of online bingo.
Bingo's Digital Revolution
It was back in 1996 that virtual games of bingo began to take shape, and as technology advanced alongside the hardware when iGaming grew as an industry, then online bingo was able to evolve and take shape.
Social media also played its part in the growth in popularity of online bingo providing free bingo apps. As bingo games became available to more people, its popularity grew further, which sparked a boom in the number of real-money players.
Online Community Spirit is Alive and Well
Bingo has always been known as one of the most social games that can be played. The bingo halls were a place where people met with friends to catch up on all the latest news whilst enjoying a few laughs and games. Of course, there was always the chance of hitting the jackpot and the famous 'linked' games -where all the bingo halls owned by the same company played the same jackpot game – were always enjoyed as some large cash prizes could be won.
The game of bingo and bingo halls was associated with mostly elderly women, yet online bingo is now enjoyed by a whole range of ages and by both genders. Perhaps one of the reasons that online bingo has become so popular is it's simplicity.
We all lead busy lives and anything that makes our lives a little easier is welcomed. The beauty of online bingo game is that it can be picked up wherever you happen to be and whenever you choose as long as you have a decent internet connection. Convenience is the name of today's game, even if you happened to crash halfway through a game, it wouldn't matter as games today can be played automatically without you being online.
Online games also offer the social side, which lies at the very heart of the game of bingo. Online bingo sites have a live chat facility and many of the bingo rooms are hosted by dedicated, experienced chat moderators that help games take part in a fun atmosphere.
The online bingo industry is now worth millions, and understandably because of its huge popularity, new bingo sites appear daily. Today, it is estimated that around 500+ online bingo sites are operating just out of the UK, with hundreds of quality operators providing a full range of games to enjoy.
Online Bingo Bonuses and Games Choice
Whether you are up for a daily special, the attractive welcome (sign up) bonus offer or simply heading for a few games to catch up with friends and family, there is no doubt that you will be able to fulfill your bingo needs whatever they may be.
With a full range of bingo games including 90 ball, 80 ball, 75 ball, and other variations of bingo like speed games, online bingo sites provide the full package rewarding loyal players with offers and promotional options and welcoming new players with generous sign-up bonuses.
Usually, the sign-up bonus takes the form of a matched percentage of a new player's first deposit. For instance, if you deposited £10, the online bingo site would match your £10 with a 100% match bonus giving you £20 to buy bingo tickets. The sign-up bonus will often include free spins on one of the site's popular slot games.
Sign-up bonuses vary, so check out a few online bingo sites to ensure that the bonus you eventually do opt for suits your playing style the best. Remember too that all bonuses and promotional offers have terms and conditions attached to them, so make sure you are aware of these before opting in.