Are you thinking about playing at Tombola Bingo but are not sure whether or not the games are fixed? Tombola Bingo is one of the most reputable and loved bingo sites online and does not fix its games. You can play at this site safe because it is secure, and all games are fair.
Carry on reading to learn more about online bingo rigging, how you can decipher whether a bingo site is operating fairly and how to play bingo.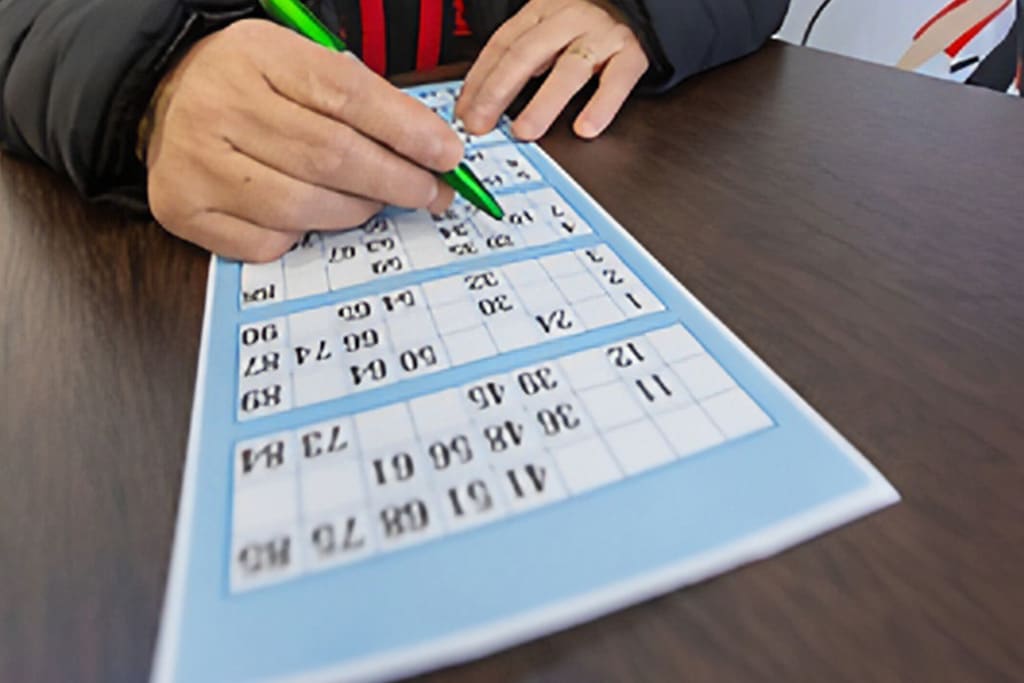 What Makes Tombola Bingo Unique
As we previously stated, Tombola Bingo is one of the most reputable bingo sites in the online gambling industry and has a loyal fan base of players. However, this site is a little different from others, as the vast majority of bingo sites operate from a platform such as Dragonfish, Virtue Fusion, and Jumpman Gaming. This means that the bingo sites all on, for example, the Dragonfish platform, will appear similar and use the same games.
With Tombola, they are unique as they create all of their bingo games in-house. This can then make some players feel that the games at Tombola are fixed. However, this is not the case and Tombola complies with all UK legislation to ensure their games are fair. All of their games use a random number generator and they are all tested by an independent auditor for their fairness. This site is also licensed and regulated by the UK Gambling Commission, so you can enjoy playing here with complete peace of mind that the games are not rigged.
How to Tell if a Bingo Site is Fixed
It is easy to spot an online bingo site that is not playing fairly and is potentially rigging its games. Here are some of the top tell-tale signs that a bingo site is fixed, and you should always check these before signing up to play:
UK license – if you are thinking about joining an online bingo site that has no license from the UK Gambling Commission and you are a UK player, you should give it a miss. Any site that is not operating legally in the UK has a high potential to be rigging its games. This is easy to check, and you can use the certificate number displayed on their site to check against the UK Gambling Commission database
RNG – all bingo sites operating fair games will use a random number generator, also known as RNG. This works exactly the same way as a land-based bingo hall, with the only difference being that you cannot see the bingo balls as they are called. With a random number generator, the numbers are called 100% at random, and this cannot be rigged beforehand. This is an industry-standard that all UK bingo sites must comply with as it ensures UK bingo games are of the highest quality and there is no cheating. Any site that does not use a random number generator should not be joined
Terms and conditions – before you sign up and make a deposit at an online bingo site, it is vital to check the terms and conditions. The terms and conditions should always be consistent and honest. If they are not, this reflects poorly on the site and could mean that they are dishonest in other areas, too, such as the fairness of their games
How are Bingo Numbers Called?
Players can physically see the numbers being drawn and called in a bingo hall, but online bingo works a little differently. While the same bingo lingo is used, such as two little ducks for 22 or two fat ladies for 88, the bingo ball numbers will appear on screen after being picked by the random number generator software. This ensures that all games are honest, random and fair, with no cheating by the bingo site able to occur.
Bingo Independent Testing Bodies
In the UK, bingo sites and their games are tested by independent third parties. They will have to undergo testing to receive their license and then further random testing. Many bingo sites will have this information available to view on their website to see it for yourself and have the reassurance you are looking for. Here are some of the top bingo independent testing bodies that you will find when playing at UK bingo sites:
eCogra – eCogra is one of the most reputable third-party testing agencies in the online gambling industry, not just in the UK but around the world. This stands for the e-Commerce and Online Gaming Regulation and Assurance Authority and has been operating for nearly two decades. This company is trusted as they have a partnership with more than 80 of the world's biggest and best software developers and gambling operators. They can provide sites with certification showing they are operating fairly and there is no fixing. This is the reassurance that most players will be looking for when joining a new bingo site
iTech Labs – iTech Labs was first created in Australia and has worked there and across Europe for over a decade. They are well-known for their reliable services and work with many operators and software developers to provide independent random gaming testing that players can trust
Quinel Testing Lab – Quinel Testing Lab launched nearly ten years ago and has since gained recognition worldwide for its test reports, certificates and demanding quality check system. They currently work in Malta and Argentina, as well as the United Kingdom. This body will test everything from poker and lottery games to video slots and the entirety of the gaming platform. This ensures all games are fair and random.
Gaming Associates Europe – Gaming Associates Europe work around the world in over 20 countries to offer accredited testing facilities that are internationally recognised. What's more, they are one of the best in the business with an overall client satisfaction rate of a whopping 99.9%
At BingoSites.com, we only recommend bingo sites with a UK Gambling Commission license and a third party independent auditor tests that. This means you can choose any bingo site and be comfortable knowing that all games are random and honest.