Have you visited multiple bingo sites and wondered why many of the games are the same? Online bingo sites usually are part of a network where all sister sites have the same games. This allows many different bingo sites to pool their money together and provide bigger and better games. So, whether you join a new or old site, it will have rooms filled with players all from the same network.
Carry on reading to learn more about bingo networks, the different bingo software platforms and more.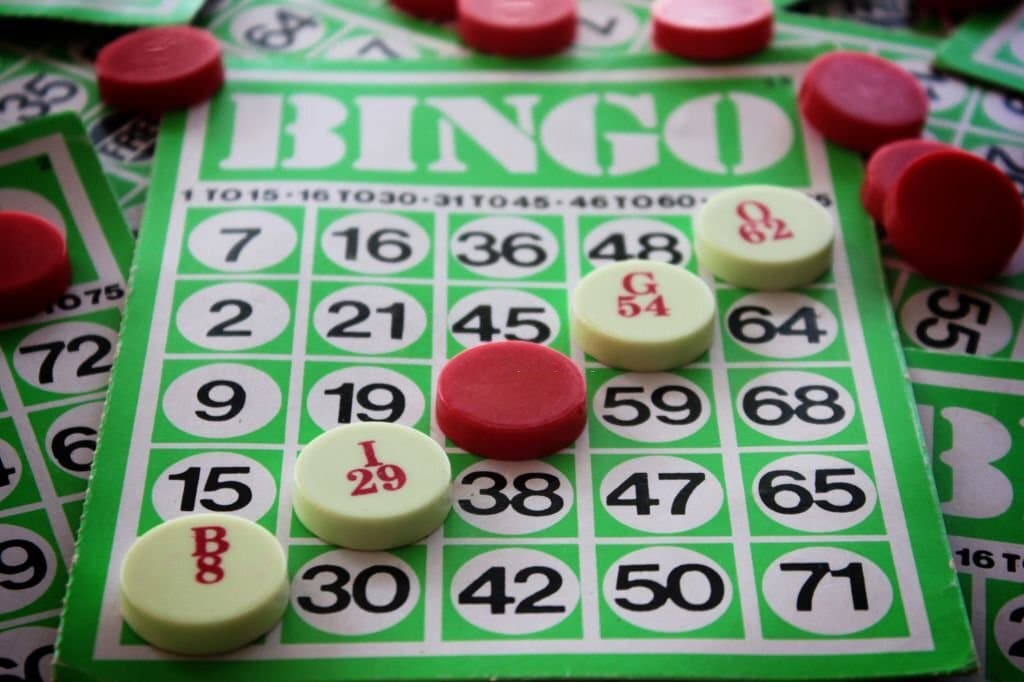 What Are Bingo Networks?
Bingo networks describe the connection between different bingo sites that are either all owned by the same company or simply use the same software to provide the same games. This means that when you play at a bingo site of your choice, other bingo games on that network will have the same games. While some bingo sites will only have networked bingo games on offer to their players, others will offer some games from the network and also personal games that you can only find at that site,
Promotions and Bonuses at Connected Bingo Sites
At bingo sites on the same network, you will find the same range of promotions set by the network provider. For example, players will be used to seeing the same range of promotions at Dragonfish sites. This gives bingo sites much more reputability amongst players but it is worth noting that if you are switching to a different bingo site, you may want to choose one that is not on the same network as it will be incredibly similar. Many bingo sites will offer personal promotions just for their bingo site on the bingo games that are exclusive to them and not part of a network.
The Best Bingo Networks
There are many bingo networks online and some of the most popular and recognisable brands in the UK include:
        Dragonfish – Dragonfish has a huge network of bingo sites and is by far one of the most popular bingo sites available to play at. With over 15 years of experience working in online bingo, they are a top pick platform provider for many. Their layout is very easy to navigate and they mostly offer 90 ball and 75 ball bingo games
        888 Holdings – one of the most extensive bingo networks is 888 Holdings as they operate many other bingo networks including Real Bingo, United Bingo and Dragonfish. They own many big name bingo brands as well as some smaller brands that are excellent for mobile play. Players will find many big jackpot bingo bonuses available at 888 Holdings networked sites
        Real Bingo – The Real Bingo network has over five years of experience working in online bingo and is known for its great welcome packages that offer free bingo tickets
        Playtech – Playtech is part of the Virtue Fusion brand and powers many of the industry's biggest and most well-known names. They offer linked big jackpot games and most of their brands will also offer games of their own. Some of the most exciting games on this network include Coronation Street Bingo and Deal or No Deal Bingo
        Entain – Entain is primarily known through its subsidiary brand, Electraworks. It was first known as the Cozy network but is now Entain and has narrowed down its range of bingo sites to provide players with the best of the best simply. Entain owns many global betting brands on their sites you will find a good mix of linked jackpot bingo games and exclusive bingo games
        Jumpman – Jumpman is a very well-known bingo site that has the same networked games as the 15 Network and Pragmatic Play. These sites offer a great range of both bingo and slots games so you can enjoy playing exciting 75 ball, 90 ball and 80 ball bingo games then spin the reels of popular slot games
        Gamesys – Gamesys sites are often instantly recognisable as most bingo sites on their network follow the same layout. This brand has a number of bingo sites in their network and players can enjoy both linked network jackpot games as well as Gamesys standalone bingo games
Why Do Bingo Sites Share Jackpots?
There are many reasons why bingo sites share rooms and jackpots. Here are some of the top reasons why it is more economical for a bingo site to join a network:
      Share games – bingo sites that are part of a network can share games. This means that each site has many more games to offer its players than it would as a standalone site
      Bigger jackpots – when bingo sites join a network, they can pool together prize money and create even bigger jackpots. This is economical for the bingo site and it means players can get access to even bigger prize pots
      Customer support – bingo sites on the same network can set up one customer support base rather than each having a separate line for players to contact. This allows bingo sites to save money and is better for players as the bingo sites can offer more customer support such as live chat and telephone numbers rather than just an email address. They can also offer this support 24 hours a day rather than for shortened periods
      Chat room hosts – as well as offering more comprehensive customer support, bingo sites on the same network can use the same chat room hosts in their bingo game rooms
      Promotions – promotions can offer much bigger and better prizes. When bingo sites join together, they can provide players with the very best promotions and offer more exciting prizes
As you can see, bingo networks benefit not just the bingo site but also the players!
Are you ready to join a bingo site on the best bingo networks? Our team have done the hard work for you by finding the best bingo sites on the market. Check out our top bingo site recommendations right here at BingoSites.com.